Millcreek of Pontotoc: North Mississippi's Center of Care for Psychiatric Adolescent Residential Treatment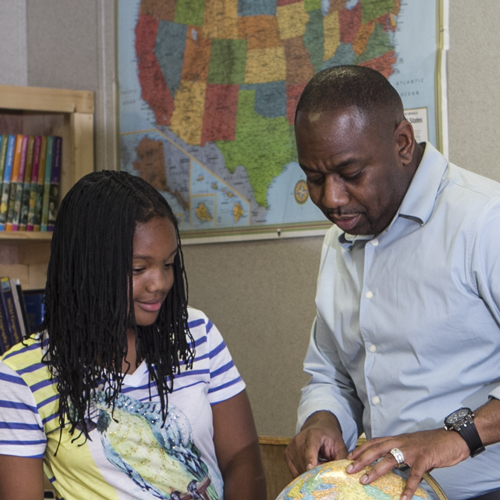 Why Choose Millcreek?
At Millcreek of Pontotoc, we offer specially designed mental healthcare services for children and adolescents. We pride ourselves on being a progressive organization that places a unique emphasis on excellence in both education and treatment. Our outstanding team of highly trained and qualified professionals instills family and community values, while meeting the challenges of a changing world. The rewards of our efforts are reflected in the lives of the children we serve and in the hearts of the people we touch.
Welcome to Millcreek of Pontotoc.
Thank you for reaching out to Millcreek of Pontotoc during this trying time for you and your family. We know that choosing the right treatment center for your child can be one of the most important decisions that you make, and we also recognize that the process can be an intimidating one. For that reason, our caring, knowledgeable, and understanding staff is here to answer any questions that you may have and to make the admissions process as smooth and as comfortable as possible.
At Millcreek of Pontotoc, we provide the highest level of residential treatment, group home services, and school-based care for children and adolescents who are suffering from a vast array of disorders and concerns, including depression, anxiety, ADHD, behavioral issues, and other co-occurring disorders. Our safe, private campus is the perfect place for your son or daughter to work through the troubling issues that have elicited a need for treatment. All patients benefit from having their own treatment team which consists of psychiatrists, clinical therapists, nurses, teachers, and other healthcare professionals who work diligently to create personalized treatment plans for each patient. These treatment plans are carefully tailored to meet each child's unique developmental, emotional, and educational needs while building upon his or her inherent strengths and existing skill set.
Let our expert clinicians and accredited support staff provide your child with the caring, compassionate treatment that he or she so desperately needs during this difficult time. Our admissions counselors are ready to help your child take the first step towards getting the treatment needed so that he or she can begin walking down the path towards the bright future that he or she deserves. Call us today for a free, confidential assessment.